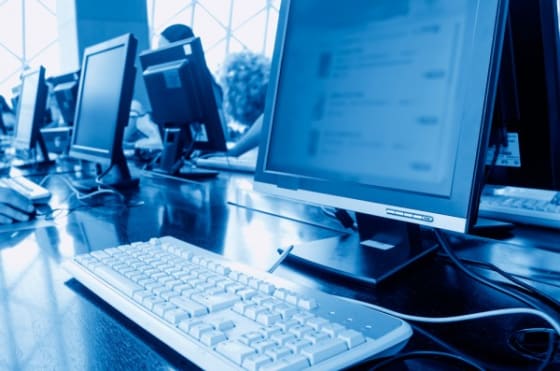 Credit: fuyu liu / Shutterstock.com
Last week, IVN covered California Senate Bill 520. The bill would grant online course accreditation to private companies allowing students to earn academic credit while attending a public college.
Senate pro Tem Darrell Steinberg (D-Sacramento) introduced SB 520. The University of California (UC) Academic Senate responded with an official letter opposing the bill.
SB 520 aims to provide fifty of the highest demanded introductory courses in California public colleges and universities through online educators like Udacity and Coursera. Sen. Steinberg says this process will improve graduation rates by increasing access to over-enrolled classes.
The UC Academic Senate stated the university system was not included in the construction of the bill. The March 15 open letter written by UC Academic Council chair, Robert Powell, said:
"We were not consulted in the writing of this legislation, which purports to address course access problems experienced by students in public higher education."
The bill mandates that students can only enroll for the online class if the student was unable to get into the class through their college. The legislation, in current form, also creates a stakeholder board that will have control over the process of reviewing and approving online courses offered.
However, the UC Academic Senate doubts that such an entity would be accountable to the UC system.
As far as the UC system accepting private online education for academic credit, chances are slim. Mr. Powell went on to say:
"There is no possibility that UC faculty will shirk its responsibility to our students by ceding authority over courses to any outside agency."
The UC Academic Senate is also wary of private education's insertion into public universities. Mr. Powell calls the move a "clear self-interest of for profit corporations."
While Sen. Steinberg insists that the legislation can boost graduation rates, Mr. Powell doesn't see enrolling issues as a hindrance. "The data are very clear on how quickly students are graduating. Our rates have been going up steadily since the early 1990s," Powell said in an interview with the Los Angeles Times.
The story may be different for the state's community colleges. A survey from the Pearson Foundation found in Fall 2010, about one-in-three community college students had difficulty enrolling in a required course.
The open letter said UC officials were going to meet with Sen. Steinberg the following week. The UC Academic Senate showed an uncompromising tone in opposition to SB 520. Their meeting may not change either party's position.