Credit: securityorb.com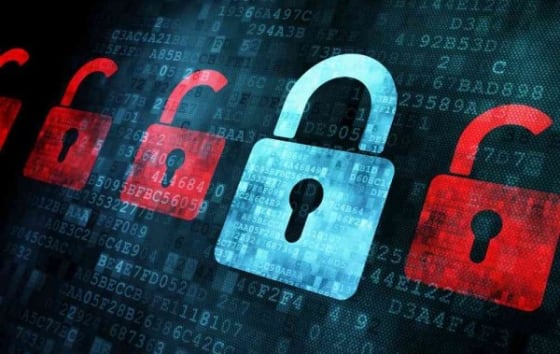 The Obama administration issued a report last month, addressing the government's concerns regarding trade secret theft by foreign governments and corporations. It included efforts the administration is taking to prevent further exploitation.
The report, entitled "Administration Strategy on Mitigating the Theft of U.S. Trade Secrets," emphasizes the important role of trade secrets in the United States, the theft of which puts the entire U.S. economy in jeopardy.
Trade secrets are an unconventional category of intellectual property rights which procure protection by remaining generally unknown. In other words, businesses obtain an economic advantage over their competitors by having certain formulas, practices, and information which others in the industry are not privy to.
Unlike copyright, trademarks, and patents, trade secrets are protectable only so long as they are not disclosed. Therefore, once discovered, the trade secret can become virtually useless to the business and threaten its stability.
"Trade secret theft can cripple a company's competitive advantage in foreign markets, diminish export prospects around the globe, and put American jobs in jeopardy," said Victoria Espinel, White House coordinator of intellectual-property enforcement. Tweet it: Tweet
While the report states that trade secret theft commonly occurs when foreign corporations recruit former and current employees of their U.S. competitors, the heightened pressure for protection against trade secret theft comes amid the growing attention on the issue of theft via cyber-espionage.
Rising Trend in Cyber-Espionage
Recent reports by U.S. intelligence agencies conclude that American businesses are the target for a cyber-espionage campaign originating in China. In the most general sense, such espionage involves the practice of stealing secret information from industry competitors through the Internet.
Cyberspace espionage is a popular method of trade secret and information theft because most companies digitize economic and sensitive data, and then store it on networks. These networks harbor important company documents which are easily transferred by foreign competitors.
A 2010 Chinese espionage case involving a former Boeing and Rockwell engineer in the U.S., exemplifies the shift from traditional modes of trade secret theft to the sophisticated cyber espionage techniques of the day. Dungfam Chung was sentenced to 15 years in federal prison for possessing 250,000 pages of sensitive documents in his home.
The volume of information is staggering and would be impossible to transfer without the advancement of email. However, because of such advancements, the information was instantaneously transported.
In that same year, a chemist for a Chicago paint manufacturing company, Valspar, pleaded guilty and was sentenced to prison for stealing trade secret formulas which valued up to $20 million.
David Yen Lee admitted to using his access privileges to Vaspar's secure internal computer network to download hundreds of secret formulas for paints and coatings. Lee claimed his actions were due to an employment negotiation deal with a Chinese paint company, Nippon Paint.
Administration's Plan of Attack 
The Obama Administration acknowledges the importance of trade secrets in our society, and that traditional intellectual property laws for patents, copyrights, and trademarks are not able to efficiently protect against trade secret theft.
Based on these conclusions, the administration has made it a top priority to prevent trade secret theft and stop foreign governments and corporations from gaining an unfair advantage at the expense of American companies and the U.S. government. The report's "Strategy Action Items" articulate the 5-prong approach the government intends to take:
1. Focus Diplomatic Efforts to Protect Trade Secrets Overseas:
The administration intends to increase their diplomatic engagement with countries that have high rates of trade secret theft. Specifically, it plans to communicate its concerns with those governments and pressure them to "take steps to strengthen their enforcement against trade secret theft."
Concerns about trade secret theft by foreign companies and governments will be raised "at the most senior levels" of the administration, including the Departments of Commerce, Defense, and Homeland Security. Additionally, the administration intends to build coalitions with other countries that share similar concerns in order to garner outside support for its efforts against high-theft countries.
The administration will also implement a set of "Trade Policy Tools" to discourage the trading of goods and services containing stolen trade secrets.
2. Promote Voluntary Best Practices by Private Industry to Protect Trade Secrets
The administration highlights the need for efforts by private companies to protect their trade secrets and ensure that their security measures keep pace with technological advancements. The U.S. Intellectual Property Enforcement Coordinator (IPEC) will facilitate company efforts by encouraging research and increased development in trade secret protection.
3. Enhance Domestic Law Enforcement Operations
The Department of Justice will continue to prioritize the investigation and prosecution of trade secret theft by foreign companies and governments. Further, the FBI will enhance efforts to fight computer intrusions conducive to trade secret theft by various categories of cyber hackers.
The report also calls for coordination between the Office of the Director of National Intelligence and the intelligence community, to provide the private sector with adequate measures to identify and prevent the theft of their trade secrets.
4. Improve Domestic Legislation
In 2011, the administration required a review of current Federal intellectual property laws in order to assess whether current laws were effective in protecting intellectual property rights. In regard to trade secrets, Congress worked on two bipartisan legislations that would better protect trade secrets.
President Obama signed both pieces of legislation into law: The Theft of Trade Secrets Clarification Act of 2012 and The Foreign and Economic Espionage Penalty Enhancement Act of 2012.
5. Public Awareness and Stakeholder Reach
The report concludes by emphasizing the importance of alerting the general public about the noxious effect trade secret theft can have on the U.S. economy. The administration's plan for education and outreach includes efforts by the Department of Commerce, U.S. Patent and Trademark Office, and the FBI.
It is not yet apparent whether the administration's strategy will successfully reduce trade secret theft. The report emphasizes a number of pre-existing policies, but contains limited information regarding implementation of new policies that would dramatically change the way the government has treated the issue of trade secret theft.
Regardless of the details, however, it is evident that the Obama Administration has taken the issue of trade secret theft seriously. The well-being of not only American companies, but for the U.S. as a whole, relies on the effectiveness of this strategy.