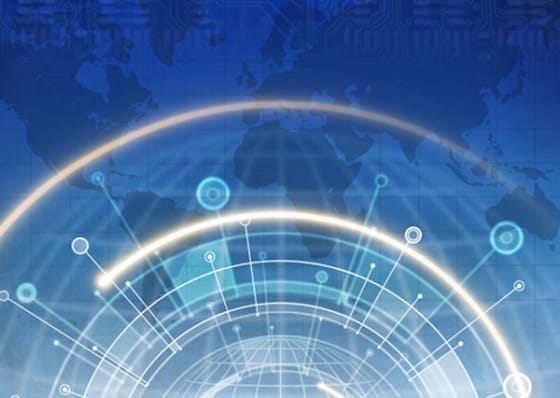 Credit: National Defense Magazine
On Thursday, President Barack Obama "highlighted the importance of addressing cyber security threats" in a phone conversation with Chinese President Xi Jinping.
This comes shortly after the release of the Worldwide Threat Assessment, in which U.S. Director of National Intelligence, James Clapper, identifies cyber attacks and cyber espionage as the nation's biggest threat, passing that of terrorism. At the top of the list of threats, cyber security risks our infrastructure, national security, information, and Internet governance:
"The growing use of cyber capabilities to achieve strategic goals is also outpacing the development of a shared understanding of norms of behavior, increasing the chances for miscalculations and misunderstandings that could lead to unintended escalation." Tweet it: Tweet
As made evident with the recent onslaught of cyber attacks, the technological advancement of countries like China and Russia signals an immediate threat to national security, one that lawmakers across the country can no longer ignore.
Just last month, President Obama signed a cyber security order "that will strengthen our cyber defenses by increasing information sharing, and developing standards to protect our national security, our jobs, and our privacy," he explained in his State of the Union address.
Executive orders, however, do not hold the same power as a law passed by Congress, prompting Obama to call on lawmakers to act on stalled cyber security legislation.
Echoing the need for action, House Homeland Security Committee Chairman Michael McCaul compared the current threat to national security posed by cyber attacks to the threat of terrorism we faced after September 11, 2001. He mentioned that "while threats are imminent, no major cyber security legislation has been enacted since 2002."
While cyber threats now supplant terrorism as America's biggest threat to national security, President Obama has avoided using rhetoric associated with war.
"What is absolutely true is that we have seen a steady ramping up of cyber security threats. Some are state sponsored. Some are just sponsored by criminals," he told ABC News. He continues, "we'll have some pretty tough talk with [China]. We already have."
Threats to cyber security, however, are not solely from adversaries abroad. Four days ago, former U.S. Secretary of State Colin Powell's Facebook was hacked, allegedly by the same perpetrator that hacked into the email account of former President George Bush.
Acting alone, hactivists do not represent a sincere national cyber security threat, but the possible formation of a radical group might "inflict more systemic impacts—such as disrupting financial networks—or accidentally trigger unintended consequences that could be misinterpreted as a state-sponsored attack."
Attacks both abroad and within our borders compromise not only classified information, but economic data as well. In a digital age, the advancement of the U.S. is highly dependent on technological innovation. Attacks targeted at highly sensitive information regarding the nation's capabilities and intelligence could potentially allow our adversaries to mirror our military and technological strategies.
Until Congress acts, will "tough talk" be enough to protect the United States against the number one threat to national security?