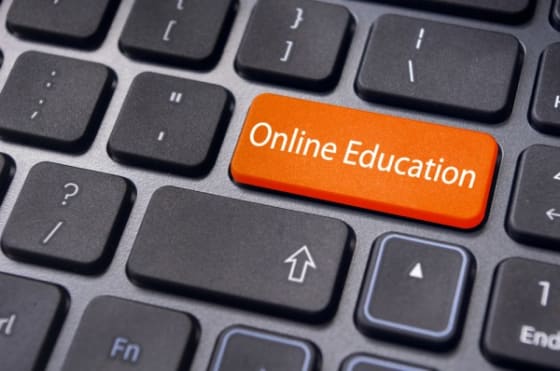 Credit: mtkang / Shutterstock.com
California State Senate Pro Tem Darrell Steinberg will sponsor a bill (SB 520) that establishes for-credit online courses for state colleges and universities. The bill is said to help students access the most popular required courses through private online educators. Resistance is expected from critics of privately held online classes. Tweet it: Tweet
Online courses - hosted by companies like Coursera and Udacity - would go through an approval process before offering college credit. The California Open Education Resources Council will choose the 50 most demanded introductory courses in the UC, CSU, and state community college system to be made available online.
In Sen. Steinberg's bill summary he states the following facts:
"In the 2012-13 academic year, 85% of California Community Colleges reported wait lists for courses in fall 2012, with a statewide average of more than 7,000 students on wait lists per college." Share fact: Tweet
CA Senate Pro Tem Darrell Steinberg, photo credit: sacbee.com
For example, a student wishing to fulfill transfer requirements must take specific introductory course. However, course offerings are limited and if the student cannot enroll due to it being full then the student must wait until the next term. This takes up valuable time, especially in a sequential line of study.
Students could spend more time - and money - at community colleges than necessary due to the lack of course access.
Sen. Steinberg states university students may also be in limbo when it comes to required classes that fill up quickly:
"Similarly, impacted courses have contributed significantly to difficulties within the UC and CSU systems, with figures showing that only 60% and 16% of students, respectively, are able to earn a degree within four years, with lack of access to key courses a factor in increased time-to-degree." Tweet it: Tweet
Despite its possible convenience, for-profit systems entering public education can be discomforting.
The issue of outsourcing college instruction to private online entities draws criticisms. One is the perception that the online classes would replace on-site professors and teachers, and put a strain on hiring. The state may see this as a way to cut costs. Coursera co-founder Andrew Ng emphasizes that in spite of online courses, colleges "should be finding room to hire more teachers, not fewer."
Ng also notes that technology cannot replace the student-teacher interaction and conversation. Steinberg's bill places requirements for online courses to include instructor availability and interaction.
Governor Jerry Brown insisted the University of California Regents implement online classes recently.
It is logical for Sen. Steinberg to take another step in the integration of technology into California colleges. Bills that integrate technology to ease college for students have experienced bipartisan support in California.
The senator authored a bill last September that made textbooks available free online for 50 introductory courses. Although SB 520 will be refined as it passes through the legislature, it is likely to pass.
Many for-profit colleges already use online courses for instruction. SB 520 would be the first act of its kind, implementing privately administered online classes in public higher education. Although the business benefit is apparent, the bill can be a solution to overcrowded college classes that students need.
http://www.scribd.com/doc/130230520/SB-520-Fact-Sheet