Arizona voters at the polls // credit: wga.com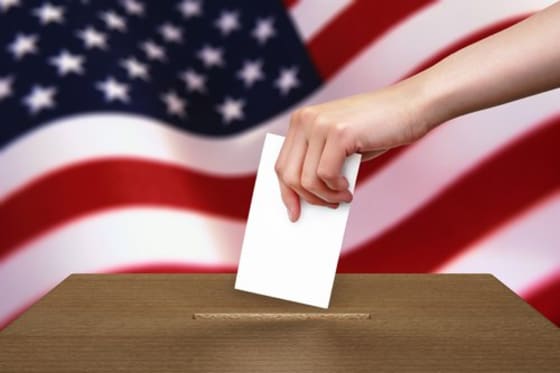 The Supreme Court is set to hear oral arguments for Arizona v. Inter Tribal Council of Arizona Monday, March 18. Following closely on the heels of arguments on Shelby County v. Holder, Arizona's challenge to the National Voter Registration Act (NVRA) raises similar questions over federal preemption of state election laws.
The Inter Tribal Council (ITC) of Arizona is a non-profit corporation comprised of representatives from numerous member tribes throughout the state.
The case arose in response to restricting voter rights in Arizona through stronger registration laws. Passed in 2004, Proposition 200 requires proof of citizenship to register to vote and a valid ID in order to cast a ballot at the polls. Tweet it: Tweet
The Ninth Circuit Court of Appeals upheld the proposition, yet conflicts between Arizona's law and the NVRA passed in 1993, prompted the Supreme Court to take the case late last year.
The proposition reads:
"The County Recorder shall reject any application for registration that is not accompanied by satisfactory evidence of United States citizenship."
Recognized evidence of citizenship includes:
A copy of one's birth certificate
Passport
Naturalization papers
Military service documents
Indian Affairs card number, Tribal Treaty card number, or Tribal Enrollment number
'Satisfactory evidence' has become the primary concern for opponents of such laws. Federal law already requires that voters verify they are legal citizens with a signature punishable under penalty of perjury, which is a felony. For some, this requirement doesn't go far enough.
As the primary respondent in the case, the ITC holds that such requirements would disenfranchise American Indians. Many Native Americans do not hold citizenship ID cards. Tweet it: Tweet
The ITC brief state:
"However, Bureau of Indian Affairs cards and tribal treaty cards are not in use in Arizona... Moreover, the Havasupai Tribe and Navajo Nation do not issue tribal enrollment cards, and cards issued by the Hopi Tribe, Yavapai-Apache Nation, and Tonto Apache Tribe do not include enrollment numbers."
Proponents of citizenship ID laws contend that voter fraud has become a serious threat to election integrity, and states do indeed have the authority, under federal regulations, to enact procedures like Proposition 200.
Detractors like Elisabeth MacNamara, the president of the League of Women Voters, argue that requirements such as mandatory citizenship verification add an unnecessary hurdle to voter registration. Tweet at @LWV: Tweet
MacNamara said in an article Monday:
"The case puts the League's work of running independent voter registration drives at risk. The NVRA streamlined the myriad state laws that hindered voter registration and citizen-led registration drives, and a decision against the NVRA would leave the voter registration process vulnerable to new forms of political manipulation."
Additionally, some voters do not have ready access to their citizenship documents, which can hamper voter turnout.
Several non-partisan organizations have filed amicus briefs in support of fewer voter registration restrictions.
The Constitutional Accountability Center, the Brennan Center for Justice, and the League of Women Voters have all weighed in on the law, primarily citing the Elections Clause in the U.S. Constitution as paramount in answering the question of federal preemption over state voting laws.
The Brennan Center argues in their brief:
"[The Founders] made clear that they conferred on Congress the power to "make or alter" state election law in order to protect voting rights in federal elections and allow Congress to set uniform rules for the time, place, and manner of those elections." Tweet it: Tweet
As the legal fight over voter registration continues, both Arizona v. ITC and Shelby County v. Holder will likely be decided with similar arguments.