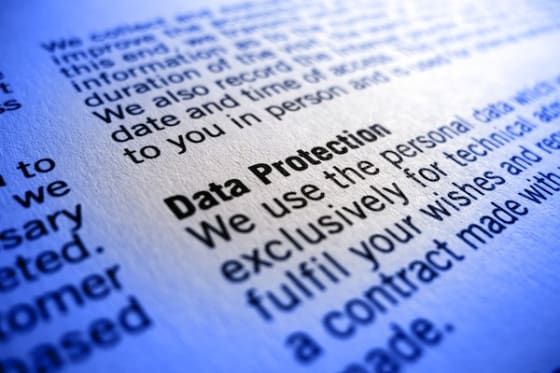 Wilm Ihlenfeld / Shutterstock.com
In a bipartisan effort to modernize online privacy laws, Representative Zoe Lofgren (D-CA), joined by Rep. Ted Poe (R-Texas) and Rep. Suzan DelBene (D-Wash.), introduced legislation Wednesday that would extend Fourth Amendment rights to all online content. Tweet it: Tweet
Titled the "Online Communications and Geolocation Protection Act," H.R. 983 would amend the 1986 "Electronic Communications Protection Act (ECPA)."
"As technology continues to evolve and improve, Congress must ensure that the Fourth Amendment rights of our citizens are protected. We live in a much different world than 1986," Rep. Poe said in a press release. "It's time for Washington to modernize this outdated legislation to catch up with the times. Technology may change, but the Constitution does not." Tweet quote: Tweet
While some states, like Michigan and California, have made efforts to enact stricter protections for online privacy, federal law remains unwritten. Tasked with the unimaginable challenge of updating privacy laws to coincide with the current extent of online communication, lawmakers have turned a blind eye to the consequences of inaction on rights guaranteed in the Fourth Amendment.
Despite previous attempts at reforming the ECPA, government agencies can access personal information online without a warrant. Known for her "Internet agenda," Rep. Lofgren has been outspoken about her belief that Fourth Amendment protections should be extended to the digital world.
She tweeted:
Our rights don't stop at the #Internet, that's why I've intro'd bipartisan #ECPA reform w/ @judgetedpoe @suzandelbene 1.usa.gov/VGrnz8 — Rep. Zoe Lofgren (@RepZoeLofgren) March 6, 2013
The ECPA has been amended four times since its passage in 1986, none of which have factored in the everchanging nature of the Internet. Lofgren's concern is its failure to respond to the increasing use of cloud computer and location-based services in the technologically-advanced digital era. Tweet it: Tweet
Defined in Section 3 of H.R. 983, geolocation information is any information concerning the location of a wireless communication device or tracking device that could be used to determine or infer information regarding the present, prospective, or historical location of the individual (Full Text). 
Under current law, all the government needs to access online content that is more than 180 days old is a subpoena, or a written order. Among other things, H.R. 983 would extend Fourth Amendment protections to digital communications and location data, requiring the government to obtain a warrant before asking for the disclosure of geolocation data.
According to attorney Hanni Fakhoury at the civil right advocacy group, Electronic Frontier Foundation, that's a good thing. Fakhoury explains, "this bill would basically normalize everything, and create a uniform standard: content equals warrant, period."
In regards to the waiting period, he said it "doesn't matter if it's opened or unopened, doesn't matter if it's 180 days or 181 days."
With complaints about online privacy high, a law demanding clarity may just be what the online community needs. Whether it will pass, however, remains unclear.