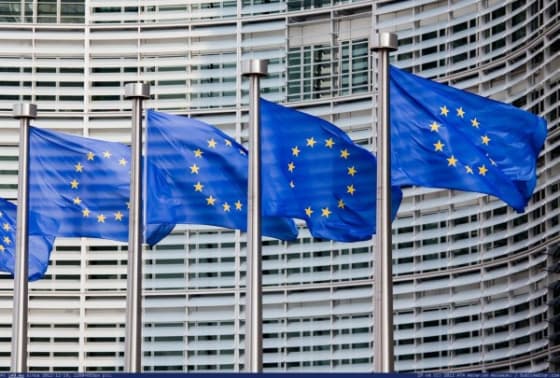 Members of the European Parliament, an institution of the European Union, reached an agreement Thursday night on the future application of Basel III, a regulatory framework for the banking industry. The agreement added an important provision that will put a cap on bankers bonuses in the EU.
Basel III is a an agreement reached by the major world economies in 2010-2011 to better regulate the banking sector in order to avoid another financial meltdown. The application of these new standards was set to begin in January 2013, but was delayed by the European Union until 2014 and by the U.S, for whom no date has been set.
The European Union, however decided to go one step further and address the issue of the bonuses received by top bankers and financial traders. In the aftermath of the 2008 crisis and the bailout of the major banks by governments on both sides of the Atlantic, these bonuses have often led to public outrage not only because of their excessive amount, but also because people see them as encouraging risky behavior in the financial sector.
Not only did EU countries put $2.63 trillion in their banks between 2008 and 2009, an expensive bailout that is today seen as one of the causes of the public debt crisis that has been shaking Europe over the years, but in the light of multiple banking scandals in 2012, there seems to be no change in behavior.
So, members of the European Parliament decided to introduce and defend the bonus cap initiative to change the common practice in the financial world to give senior managers bonuses worth multiple times their base salary. The European Parliament initially wanted to impose a 1 to 1 ratio, meaning the bonus could not exceed the base salary.
After facing the opposition of a number of member states, a compromise was found allowing the bonus to be twice the amount of the base salary if a majority of shareholders agree to it.
The bonus cap would apply to all European bank, including their overseas operations as well as foreign bank subsidiaries in Europe.
The bonus limitation has already received criticism from the banking sector and the United Kingdom. They fear that this will hamper their ability to attract talented executives and their ability to compete with their American and Asian counterparts.
However, most European countries seem to be in favor of such initiatives. Even Switzerland, long-standing banking paradise, is following the trend as it will hold a referendum on executive pay on Sunday, which if adopted, would give greater powers to share holders over the compensation of executives and directors.
If the issue of executive pay and excessive bonuses is not a hot issue right now in the United States, the current Senate Banking Committee hearings, along with the heavily sensationalized coverage of Senator Elizabeth Warren's interventions, highlights a wound that is not completely healed.