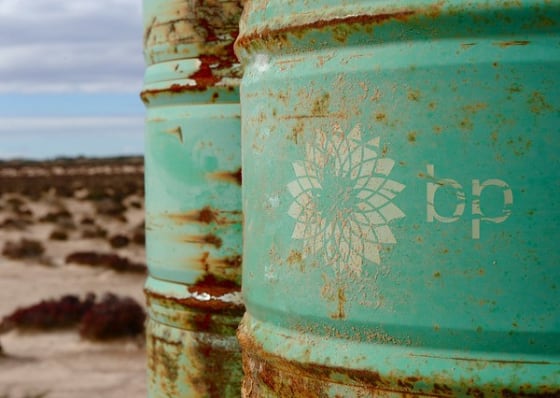 On Monday, the civil trial for BP over the 2010 oil spill in the Gulf of Mexico began in New Orleans. This trial follows a $4.5 billion settlement over the criminal charges made in November 2012. BP faces a maximum penalty of $17.6 billion, which would be the biggest civil fine ever levied. Tweet it: Tweet
2013 will be a long year for the oil giant as it will have to go through three different phases before being able to close the door on the biggest involuntary oil spill in history.
The non-jury proceeding will address the issue surrounding the cause of the explosion that killed eleven and started the spill. The Department of Justice will attempt to prove that BP was grossly negligent, meaning the company consciously and voluntarily disregarded normal safety procedures when operating the oil rig. Under the Clean Water Act, a conviction could lead to over $17 billion in fines. Tweet at @BP_America: Tweet
However, if only found negligent -- which BP Chief Executive Bob Dudley firmly believe is the truth -- the fine would be greatly reduced to approximately $5 billion.
The trial will be one of the biggest in decades, with opening statements from eleven teams of lawyers, eighty witnesses, and thousands of pages of briefs. The trial is expected to last up to three months. Share the news: Tweet
Due to the potential high costs for all parties involved, negotiations have been ongoing between BP, the U.S. government, and the states affected by the spill. Despite an unconfirmed settlement proposal of $16 billion leaked to the media, both sides confirmed that they are ready for trial.
The second phase of the trial is set for later this year. It will focus on determining how much oil spilled from the Deepwater rig.
The fine BP will have to pay is calculated per oil barrel spilled; $4,300 per oil barrel if gross negligence is found and $1,100 per barrel under simple negligence. BP claims that the government's estimate of 4.9 million barrels of oil is too high by 20 percent.
The final phase will determine the environmental and economic prejudice suffered by the affected states: Alabama, Florida, Louisiana, Mississippi, and Texas.
These states are demanding $34 billion, under the Oil Pollution Act, for the long term effects the spill had on the coastline, economic losses, and property damages. BP has rejected these estimates and will continue to fight these claims. Tweet it: Tweet
With already $36 billion spent on clean-up, restoration, payouts, settlements and fines, BP will likely do anything to mitigate additional costs as much as possible.