Credit: Texas Watchdog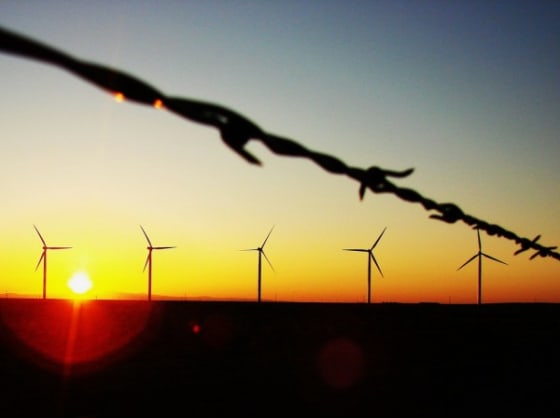 Alternative energy has seen a huge boom in popularity over the last decade. Most recently, President Obama reiterated the need for alternative energy in his State of the Union address. However, things are not going so well in Texas for the industry.
Texas has been a big state for alternative energy. It is currently the national leader in wind energy, gleaning a whopping 9.4 percent of its energy from wind during the first half of 2012 alone. Google is even planning on sponsoring a gigantic wind farm in West Texas. Tweet stat: Tweet
However, two major hurdles in particular are making things difficult for the industry and affect the future of alternative energy in the state.
The first obstacle is that many people in Texas believe wind energy is actually hindering other, more conventional means of electricity. The federal production tax credit, one of the main sources of income for wind energy, is set to expire at the end of 2013 and detractors of alternative energy want it reduced or revoked.
Wind energy has been in Texas long enough to observe its short and long term effects on other energy sources and the electricity grid in general. From these observations, opponents assume the worst for wind energy and likely believe other sources of alternative energy would fare similarly.
Chair of the Public Utility Commission of Texas, Donna Nelson, is one of these detractors. She believes that renewable energy incentives are ultimately responsible for an increased strain on the electricity grid.
"Federal incentives for renewable energy, I believe, have distorted the competitive wholesale market ," Nelson said to the Senate Natural Resources Committee. "I think we all need to move with extreme caution before adopting any additional incentives or mandates." Tweet quote: Tweet
Another thing Nelson fears is that the current low price of wind energy could discourage the construction of more power plants, which are necessary to meet the demands of a growing state.
The second hurdle in the way of alternative energy in Texas is the rise of hydraulic fracturing, or "fracking." Fracking is the process of injecting water mixed with sand and other chemicals into wells within shale formations. This causes fissures in the rock, releasing the natural gas inside.
Credit: Propublica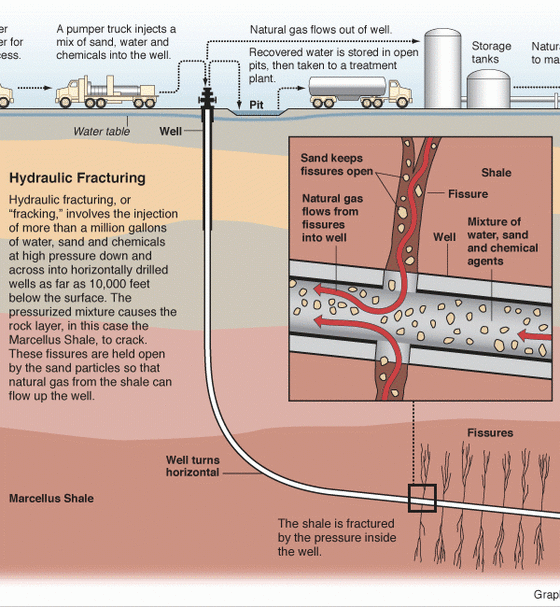 It is an important issue in Texas because three of the six major shale locations are in Texas: Haynesvilles, Eagle Ford, and Barnett.
Fracking is stealing the spotlight for energy production in Texas and many lawmakers simply don't see a need  to invest in alternative energy anymore when fracking potentially offers greater energy independence. Tweet it: Tweet
There is one disadvantage of fracking, however, that advocates of alternative energy use to their advantage: fracking requires a great deal of water. The use of water in the state is also becoming a major issue in Texas.
In addition, proponents of alternative energy have issued their own proposals. State Rep. Rafael Anchia (D-Dallas), for example, introduced a bill in the Texas Legislature that sets an ultimate goal of 1,500 megawatts of non-wind renewable institutions to be constructed by 2022.
In a time when the Texas electricity grid is being strained more than ever, many believe that it is important to introduce and implement new sources of energy as quickly as possible. The diverse landscape of Texas makes many forms of alternative energy possible and even ideal.