Credit: californiareport.org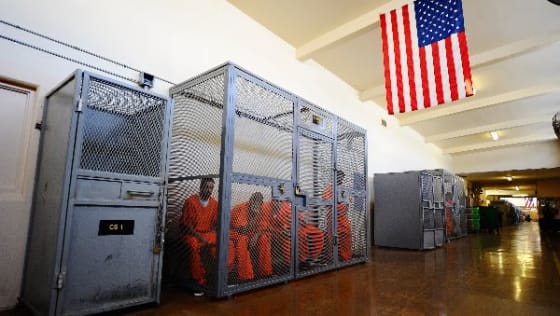 The Legislative Analyst's Office (LAO) of California issued a report last week elaborating that California's prison health care system is "missing out" on several millions of dollars a year in federal funding. This is due mostly to disagreements between counties regarding the issue of prison health care systems, as well as software problems at large. Tweet it: Tweet
According to the LAO's report, the state court-appointed prison health care receiver has agreements with twelve counties. The current program covers nearly three-fourths of the state's inmates and the state pays each county a $10 fee per inmate covered.
The problem at hand is that nearly thirty-five predominantly rural counties throughout the state refuse to accept overhead funding from the state.
The LAO report estimates that, due to this hindrance, the state is missing out on nearly $13 million. Regarding software problems, the agency says that the Department of Health Care Services is currently unable to process two-thirds of prison claims submitted for reimbursement.
In 2006, the LAO found that the state had failed to provide a "constitutional level" of medical care to its inmates. For this reason, a federal court appointed a receiver to directly take over management of the state's inmate health care program from the California Department of Corrections and Rehabilitation (CDCR). Tweet it: Tweet
Since then, the previous and current receivers have taken actions that have increased the quality of health care for inmates to some degree, at the cost of high state expenditures. This increase in spending is due to misapplication of the utilization health care management system, and a "limited use of telemedicine."
Telemedicine is the use of telecommunication and information technologies to provide health care from a distance. This, in theory, should greatly improve health care in rural prisons, but has actually inadvertently created an impasse in the system.
During January 2012, the court ordered the administration, receiver, and attorneys representing inmates to adopt a plan of action to place management of inmate health care back to the state. With this plan, the Legislature will soon be tasked on determining receivership for the state.
The proposed solution to this problem does not sit entirely well with Governor Jerry Brown. Brown feels that the state currently spends too much on inmate health care, though the budget has declined . The current budget for inmate programs is $1.6 billion, down from the $2 billion level it had been at for years.
As the California prison system takes on problems with overcrowding, hunger strikes, and increasing inmate deaths, it seems several red flags are being ignored. These issues are becoming so severe that state lawmakers will have to make finding solutions a higher priority over the next few months.