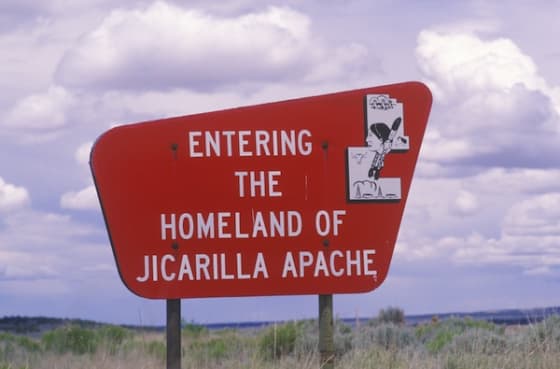 spirit of america / Shutterstock.com
The Senate scheduled a vote on the re-authorization of the Violence Against Women Act (VAWA) for Monday. When 60 Senators were announced to be in favor of the bill on Friday February 1, the bill was expected to be voted on last week, but it was delayed to discuss the extension of the bill to Native Americans.
The Leahy-Crapo VAWA re-authorization bill would create new protections for Native American women. This title will give tribal courts the inherent authority to prosecute non-Indians for crimes of domestic violence and dating violence against women on reservations.
This change would be significant since the 1978 Supreme Court, Oliphant v. Suquamish Tribe, ruled that Indian tribes do not have inherent criminal jurisdiction over non-Indians. This decision has been considered by Native Americans as "the most serious judicial onslaught on tribal territorial sovereignty," and there have been many demands for Congress to overturn this decision through legislation.
The proponents of the bill believe giving new jurisdiction over crimes related to domestic violence to tribal courts is needed to fight the alarming level of violence against Native American women.
Native American women are victims of rape or sexual assault at more than double the rate of any other racial group. This demographic of women also experiences battering at a rate of 23.2 out of every 1,000. The current rate for Caucasian women is 8 out of every 1,000. The numbers are also very high in terms of murders, with some tribes experiencing a murder rate 10 times the national average. Tweet stat: Tweet
In most cases, those abusing Native American women are not members of the tribe.  According to a study made by Amnesty International, 86 percent of Native American women who have been raped or sexually assaulted had non-Indian perpetrators. Tweet stat: Tweet
However, in tribal communities the number of police officers per inhabitant is lower than any other place in the country. Tribal lands are also often hours away from a closest federal prosecutor, which is currently the only authority with jurisdiction over non-native people, making these territories safe havens for offenders.
Even reported, most cases do not lead to convictions. In 2011, the Justice Department did not prosecute 65 percent of the rape cases on reservations. Tweet stat: Tweet
Despite these alarming figures, giving more power to the tribal courts remains a contested issue as some fear that the due process rights protected in state and federal courts would not be respected by tribal courts.
Thursday's vote on the VAWA was delayed as the Senate discussed Senator Chuck Grassley (R-Iowa)'s proposed substitution. Among the changes, this substitution included a provision increasing the number of federal prosecutors and magistrates in tribal country instead of giving more authority to Indian courts. The proposal was defeated 65-34.
The Senate will vote on this bill on Monday and the issue of extending the jurisdiction of tribal courts will likely be discussed even more in the House of Representatives. Join the conversation: Tweet