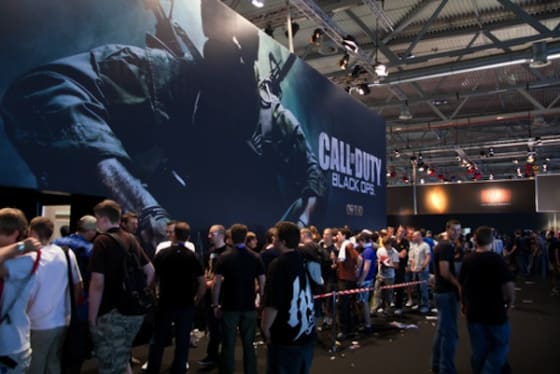 Barone Firenze / Shutterstock.com
The recent debate and discussion over gun violence in America brought up the idea that the United States must address its "culture of violence." People are just too exposed to guns, blood, gore, and death on a daily basis and that is harmful to young minds.
However, looking at popular culture, the evidence doesn't seem to support the idea that Americans live in a culture that glorifies and romanticizes violence. Americans don't live in a culture of violence; Americans live in a culture of Real Housewives, a culture of Honey Boo Boo, Hoarders, Jersey Shore, American Idol, and Kardashians. Tweet quote: Tweet
According to Nielson, the most watched show on broadcast television for the week of January 21, 2013, was American Idol. Excluding the coverage of the Presidential Inauguration on CNN, the most watched show on cable was Pawn Stars followed by Real Housewives of Atlanta.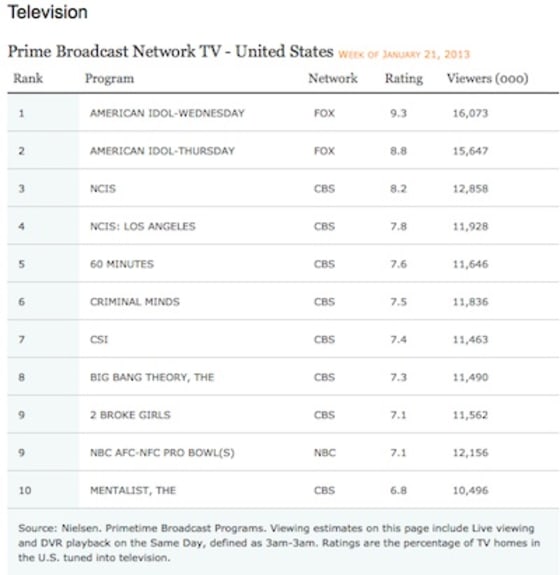 The television shows that are currently popular now reflect the most popular shows of 2012 well. Americans like to watch football, performance competitions, criminal investigation shows, and comedies on CBS. Really, Americans just like CBS.
In 2012, three of the top ten grossing movies were comic book adaptations. Most of the heroes in these movies don't use guns and refuse to use guns, but rely on their abilities or bare fists to dispense justice. Weapons used in these movies are often based off science fiction or fantasy.
Additionally, three of the top ten movies were adaptations of popular fantasy books, none of which include gun violence. Two of the movies were animated and one featured a foul-mouthed teddy bear. The only remaining movie is the James Bond installment, Skyfall, and it's unlikely gun violence in the movie was the primary attraction.
There have always been violent movies. It is not something that has popped up in the last twenty years. The perception is that movies are becoming increasingly more violent, which can easily be debated. There are certainly some exceptionally violent and gory movies that release every year, but these films never do well in the box office. Tweet quote: Tweet
Video games have been mentioned as a higher priority than guns by Wayne LaPierre, other spokespeople for the NRA, and people who believe we should address a culture that is continuously subjected and exposed to violence in order to form pragmatic solutions to gun violence in the U.S.
Young people love video games. Console gaming is a big industry in the United States and throughout the world, which means the exposure to violence must be growing, right?
The best-selling video game of 2012 was Call of Duty: Black Ops 2. It is a first person shooter (FPS) where the goal is to kill members of an opposing team in order to achieve an objective.
FPS and sports games typically divide the top ten list of most popular video games every year evenly with the addition of various titles from traditionally popular franchises . However, FPS games -- like Call of Duty -- have seen a decline in sales.
In fact, the video game industry as a whole has suffered over the last few years. Sales dropped 22 percent across the board from 2011, a year that also saw a notable drop in generated profits. Some reports indicate that console gaming could have one foot in the grave and there is no indication of a significant industry turnaround in the near future.
The notion that Americans live in a "culture of violence" comes merely from the fact that violent TV shows, movies, and video games exist. However, the best indication of what is a part of popular culture is what sells and what attracts an audience. The numbers don't support the idea that Americans crave violence in media or are constantly exposed to it. Tweet quote: Tweet