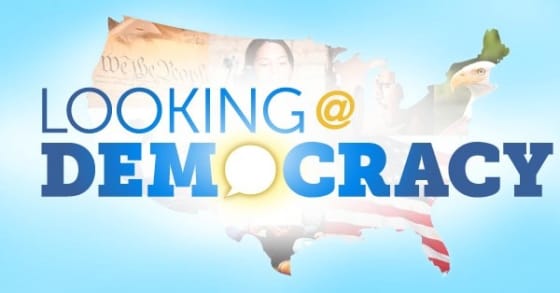 Yesterday marked the first day of [email protected]'s national digital media challenge, a competition in search of provocative and innovative media aimed towards fostering democracy. Tweet at @LookDemocracy Tweet
Offering a total of $100,000 in prizes, $25,000 for the First Place Entry, the challenge is looking for digital media that either:
(a) Tells a story about why government is important to our lives, or (b) Tells how we might together strengthen American democracy. 
A closer look at spending in the 2012 election reveals that, in Al Gore's words, "our democracy has been hacked."  The 2012 election was the most expensive election in history, costing over $6 billion in campaign spending.
Directly following the 2010 Citizens United decision, outside spending sharply increased, reaching $1 billion in 2012. This money is not coming from fundraising efforts or party committees, it is coming largely from Super PACs. Further more, more than 93 percent of the money raised by Super PACs came in contributions of at least $10,000, meaning that a few donors are spending big money to fuel their political interests.
Inherent in the principle of democracy is the idea that democracy works best when the most people participate. A system co-opted by special interests and big donors inevitably excludes those unable to compete, muting the exchange of ideas in the political arena. Tweet it: Tweet
With the power to spark revolution, the Internet may provide us the necessary platform to strengthen our democratic system. Vice President Al Gore recently praised the Internet for having real world implications:
"We see individual bloggers having an impact on policy debates. We see fact-checking taking place on the internet that actually does change the way issues are dealt with."
Adam Sharp, head of Government and Politics on Twitter accredits the success of the Internet in the democratization of access because "you don't need the same establishment infrastructure to get the same message out that you used to." Tweet quote: Tweet
The ability to spread messages with ease has historically been successful in leading to a more representative society, a sentiment echoed by [email protected]
In an attempt to spark national conversation on "why government is important to our lives, or how individuals and communities can come together to strengthen American democracy," [email protected] encourages entries from all mediums: photos, animation, video, audio, podcasts, blogs, website, widgets, etc.
"Tired of partisan bickering? Feel your voice is left out of our democracy? Have a great idea about how we can all work together?"  Spread the word: Tweet
Find out more below:
http://www.youtube.com/watch?v=KSXFxYclly4
[email protected] is a project of the Illinois Humanities Council, with support from the John D. and Catherine T. MacArthur Foundation. You can find them on Facebook and Twitter.