Credit: pe.com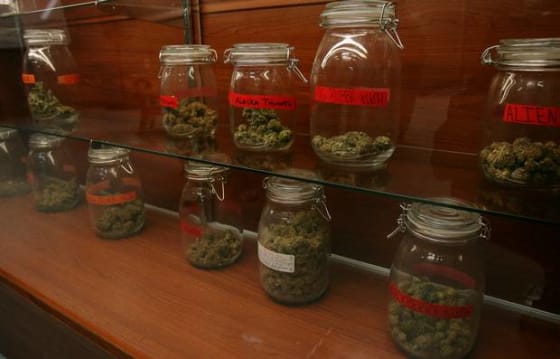 The Second District California Court of Appeals ruled on Tuesday that Long Beach County's medical marijuana dispensary ban violates federal law. Tweet it: Tweet
Though highly symbolic, this will induce Los Angeles County to reevaluate its regulations regarding dispensaries. As it now stands, there are three medical-marijuana related measures on the May ballot, and the city is looking to elect a new mayor.
This issue poses a major transformation regarding legislation for one of the largest counties in southern California.
The three-judge panel stated, "authorizing the sale of marijuana is in direct conflict of the federal Controlled Substances Act." Under the Controlled Substances Act, the distribution of marijuana is illegal, but in California, it is legal for medical marijuana cardholders to have the substance on their person.
According to the LA Times, key cities for medical marijuana dispensaries, such as Oakland and San Francisco, have permit-based ordinances that allow officials to decide who can sell marijuana. This system allows them to charge high fees to those operating dispensaries, and also to regulate the "pot shops" more effectively.
Prior to the case Kelly v. California, medical marijuana card holders in California could possess up to eight ounces of "usable" marijuana, as well as cultivate six "mature" or twelve "immature" plants.
This case sparked controversy back in January of 2010, when the Supreme Court of California was charged with the task of determining whether the possession limits set forth by SB 420 violated the California constitution. When Proposition 215 (the Compassionate Use Act), was voter-approved, the court determined that individuals prescribed medical marijuana could possess "the amount needed for a patient's personal use."
The courts, however, have found that since the proposition was voter-approved, it would need to go before voters for any amendments to legislation.
California Supreme Court to Hear Dispensary Arguments
Starting on Tuesday, the California Supreme Court began to hear arguments to determine the constitutionality of zoning laws to ban medical marijuana dispensaries. To commence the hearings, the Court heard arguments from attorneys representing Riverside County, as well as attorneys representing the Patient's Health and Wellness Center (a major dispensary in the Inland Empire). Tweet it: Tweet
This ruling will be binding to all counties throughout the state. According to Americans for Safe Access, a medical marijuana advocacy group, more than 175 cities and 20 counties have banned medical marijuana dispensaries. Tweet stat: Tweet
"This is in conflict with decisions in other courts," said ASA San Diego attorney Michael McCabe. "It's still up in the California Supreme Court, so most likely this will be put on hold until they decide issue for entire state."
The issue at hand is that Proposition 215, though it allows for medicinal use of marijuana, does not prohibit counties from creating zoning ordinances against dispensaries. This is what the state Supreme Court will be weighing in throughout the week.
Aside from Colorado and Washington, dispensary regulation across states is truly all over the board. Nearly all states in the southeast of the US, or the Midwest for that matter, do not permit medical marijuana dispensaries to any degree.
With zoning legislation on the line, California counties should experience a knock-on effect throughout the state. The ruling should provide comprehensive impact on medical marijuana dispensaries, in that regulation varies tremendously in each county.