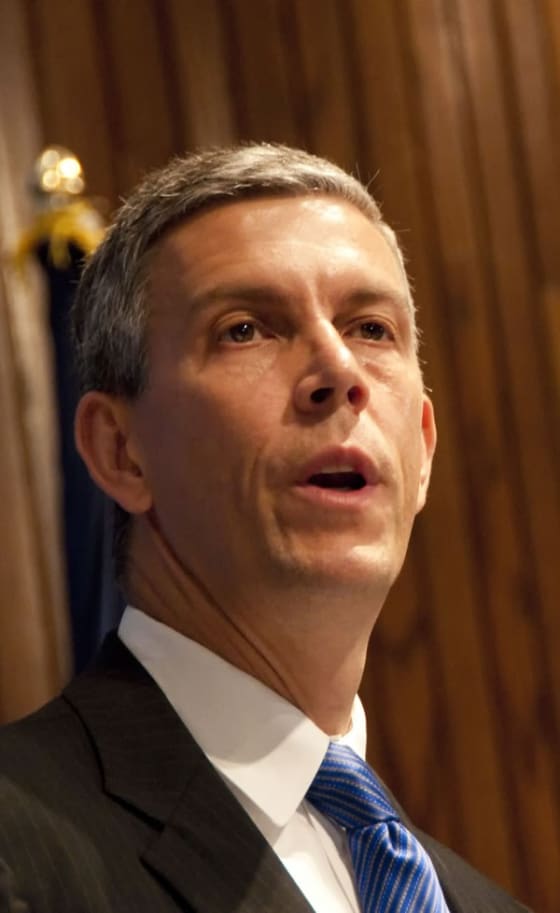 School closures have recently made headlines with the several cities filing complaints with the U.S. Department of Education. It has been reported that at least eighteen cities across the country took part by sending about 220 activists to a hearing with education secretary Arne Duncan. The movement called for a national moratorium on school closures. Activists are making the case of school closures as a civil rights issue. Tweet
Education activists formed what was called the Journey For Justice, promoted by the Save Our Schools movement. The reasoning for the complaint was that school closures were going to disproportionately affect minorities and low-income families and students. Education Week cites Action United, a Philadelphia organization, stating: "while only 55% of the city's students are black, 80% of the students affected by school closings will be black." Tweet stat: Tweet
The complaints filed fall under Title VI of the Civil Rights Act. The law reads:
"No person in the United States shall, on the ground of race, color, or national origin, be excluded from participation in, be denied the benefits of, or be subjected to discrimination under any program or activity receiving Federal financial assistance."
Federal financial assistance extends to elementary, secondary, and higher education. State education agencies and local school districts decide when school closures are necessary. This can be due to under-enrollment of the school, under-performance leading to a charter conversion, or financial constraints of a district. However, districts around the country receive an average of 8 percent of their funding from the federal government. Tweet stat: Tweet
Closures affect students by having them bussed to outside communities for school. Busing long distances can become an inconvenience for families. The Washington Post documented a 12-year old Chicago student who resorted to home-schooling after the community school was closed. It's important to note that not every family affected by school closures may have access to the resources for home-schooling.
School turnarounds are another possibility after a closure. Education activists, particularly participants of Journey for Justice, do not wish for charter conversions. Charter operators are exempt from certain regulations which public schools are subject to, depending on the state.
Save Our Schools and the Journey For Justice formally requested the following with the Office of Civil Rights:
"An immediate National Moratorium on all School Closings, Turnarounds, Phase-outs and Co-locations while the inequity, discrimination, and community desultory impact of these actions is investigated and documented."
"A Process established for Community Driven School Improvement using the Sustainable School Transformation methodology developed by Communities For Excellent Public Schools in July 2010: http://bit.ly/YCzQEC"
"A Civil Rights Investigation into the Impact of School Closings, Turnarounds, Phase-Outs and Co-Locations"
"A meeting with President Obama"
Save Our Schools also outlined their proposal for education improvement, called Sustainable School Transformation. The proposal consists of community-based reform measures that encourage parents, teachers, and administrations to work in collaboration for student achievement. Tweet
The movement and the hearing drew attention, but it is unclear at this point if the protest will turn into government action. If the U.S. Department of Education decides to delay or reverse the closure of schools, a state versus federal controversy could brew.
However, from an administration that encourages school turnarounds and doesn't have a history of contending closures, federal action is not likely. There have been 27 complaints of civil rights violations brought to the Education Department since 2010; none of the cases were found to be in violation of civil rights statutes.
Book Multimedia captured the opening statement from Secretary Duncan from the Jan. 29 hearing at the department auditorium:
http://youtu.be/mU2tafgE87g