Credit: Chicago Tribune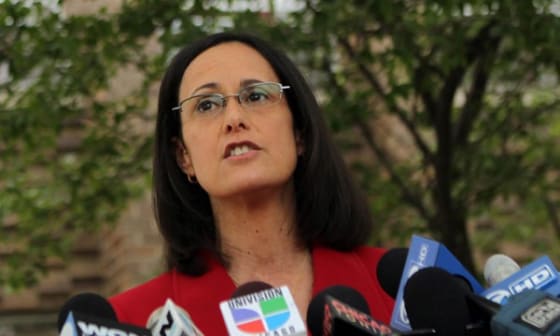 In late 2012, Illinois became the last state to lose its ban on concealed carry permits when a U.S. federal court ruled it unconstitutional. With the reversal, the state legislature had six months to craft legislation for some version of concealed carry. Failure to meet this deadline will leave Illinois without restrictions regarding concealed carry. Nearly two months later, however, the first drafted bill has emerged.
Introduced by State Representative Brandon Phelps (D-Harrisburg), the Family and Personal Protection Act is Illinois' first concealed carry bill and would "allow licensed residents to carry, within certain restrictions, loaded or unloaded handguns on their person or in vehicles. Five-year licenses would cost $25 and be issued by the Illinois State Police."
Phelps' bill would still require applicants be at least 21 years old, have a Firearms Owners' Identification Card, undergo a background check, and have no documented history of mental illness or alcoholism. Phelps' bill would also prohibit carrying concealed weapons into several places such as schools, libraries, amusement parks, and government buildings. Against the wishes of Governor Pat Quinn, Phelps' legislation does not include an assault weapons ban.
Concealed carry has been a keynote issue for Phelps, who has introduced similar legislation in the past. However, with pressure mounting to pass some type of legislation, Phelps is in a good position to finally see some movement for his bill, which once missed passage by three votes. However, one of the more ardent proponents of gun control, Attorney General Lisa Madigan, is currently seeking a re-hearing on the court's decision.
In anticipation that a concealed carry law will have to be passed, Illinois Lieutenant Governor Sheila Simon has organized fifteen freshman members of the General Assembly to form a task force called the Firearms Working Group. Simon says of the task force:
"By bringing together new members to learn about deeply held - often regional - perspectives, I believe we will be better able to set law and policy for the state."
Gun rights are a contentious issue in the United States right now, especially following the shooting at Sandy Hook Elementary in Newtown, Connecticut. Guns are also contentious in Illinois where the state has fought to have some of the most restrictive gun laws in the country.
The first ten days of the new year witnessed eighteen murders in Chicago, the largest population center in the state. By the end of January, at least 42 murders were recorded, mostly from shootings. The 42 murders were three times the number during the same time period in New York City, putting Chicago on pace for over 500 for the year, a number it surpassed in 2012.
The gun violence numbers are one of the key points used by gun control advocates and the early murder rate in Chicago is sure to become part of the debate. Yet, with a deadline looming to pass something regarding concealed carry in Illinois, legislation has emerged and both sides are meeting on an issue where there has thus far been little room for compromise.