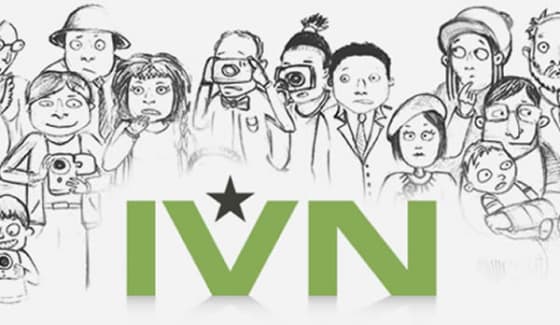 Each week, the IVN editorial team will pick interesting, thought-provoking, and sometimes unusual stories that caught our attention during the previous week. Here are the picks of the week beginning January 28, 2013:
From the New Yorker's Andy Borowitz, his article lampoons what has become known as 'Beyonce-gate.' Following her supposed lip-synching 'scandal' at the Presidential inauguration on January 21. Outrage over the non-issue of Beyonce's performance quickly gained steam in the mainstream media, yet this refreshing dose of satire reigns in the insignificance of the event.
The urge to rewrite history with unsubstantiated claims is often too strong to overcome in the blog-o-sphere. The Atlantic's Ta-Nehisi Coates writes, "The message one derives from this is that power gives you the privilege of lying. If you are big enough, if your name rings out far enough, you may make words mean whatever you want them to mean." This piece provides some excellent insight on the power of words.
The unrelenting budget crisis has brought all types of characters out of the woodwork to propose their solutions. A proposal introduced by Representative Mo Brooks (R-Alabama) this week seemed more like a political ploy than an actual solution.
The Protecting America's Solvency Act or H.R. 371 would make an unbalanced budget an impeachable offense. The concept may seem like a good idea, but such a dramatic penalty would warp the separation of powers to give Congress yet another avenue to impeach an executive they might not see eye to eye with.
Tired of seeing people taking pictures of their food? You are not the only one. A number of New York restaurants have decided to ban food photography for a number of reasons, including the distraction it creates for other customers or because chefs believe that bad picture does not pay tribute to their art. However, by banning cameras, restaurants will be losing free advertisement.
Not every twitter account is created equal. Indeed, if every U.S. Senator has now a twitter account not all of them use it the same. For example Senator Chuck Grassley, 79 years old, has now become well-known on the social network for his misspelled tweets. He gave another headache to his followers this week with a enigmatic tweet containing a single letter: "U."
During the 2012 election, social media stood out as a major campaigning tool. However, too often campaigns lacks the tools to accurately measure the quality of online conversation thus assess the success of their message. Social media experts believe that will change for the 2016 election cycle with the rise of sentiment analysis programs, which will become cheaper and more accurate in the coming years.