credit: americanfuturefund.com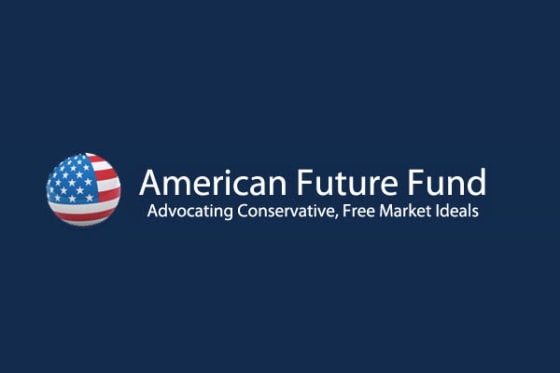 The Center for Public Integrity, CPI, recently released an analysis of IRS and Federal Elections Commission filings for several 501(c)4 non-profit 'social welfare' organizations regarding dollars spent on the 2012 election. Although Super PACs accounted for over $730 million in spending during the 2012 election season, according to the Center for Responsive Politics, politically active 'social welfare' organizations outspent their disclosure-laden counterparts by a two-thirds margin during the 2010 midterm elections: $65 million from Super PACs compared to $95 million from social welfare non-profits. This trend is likely to repeat itself in 2014, and the first rumblings of such is evidenced by the American Future Fund. Tweet stat: Tweet
One of the biggest election spenders, American Future Fund has recently emerged from the post-election calm by mounting a dedicated ad campaign to derail Chuck Hagel's potential Secretary of Defense appointment. The organization, which describes itself as a conservative 501(c)4 "advocating conservative issues and conservative legislation" released this ad last week:
Concerns over what precisely constitutes express advocacy and the extent of American Future Fund's 2012 election activities are emblematic of the larger trend concerning 501(c)4 social welfare organizations.
The CPI found, "Of the $25 million that the American Future Fund reported spending to the FEC last year, more than 90 percent fueled ads that urged voters to support or reject candidates." Since 2010, 50 percent of funds dedicated to express advocacy has been the 'rule-of-thumb' limit for groups claiming social welfare status, lest they be forced to reveal donors. However, there remains few repercussions for groups violating the guideline. The FEC often ties along party lines, three to three, resulting in little to no enforcement. Tweet stat: Tweet
As stated on the American Future Fund's IRS filing, released by ProPublica, the organization answered "no" to the question, "Has the organization spent or does it plan to spend any money attempting to influence the selection, nomination, election, or appointment of any person to any Federal, state, or local public office or to an office in a political organization?" As the line between advocacy and campaigning continues to blur, the donors behind express advocacy ads similar to the the one above are not subject to FEC disclosures.
If the 2012 election is any indicator for the American Future Fund's success regarding Chuck Hagel's defeat, he has little to worry about. AFF's success rate was about 5.4 percent according to the Center for Responsive Politics, with over $29 million spent on 3 candidate races and in favor of California's failed Proposition 32, according to CPI. Nevertheless, the 2010 midterm elections serve as an interesting barometer for 2014. The out-party often does fairly well in midterm years and conservative groups have maintained money supremacy, outspending liberal organizations about 2:1 in Super PAC dollars and nearly 7:1 for non disclosing groups like the American Future Fund.