Credit: http://www.fitsnews.com/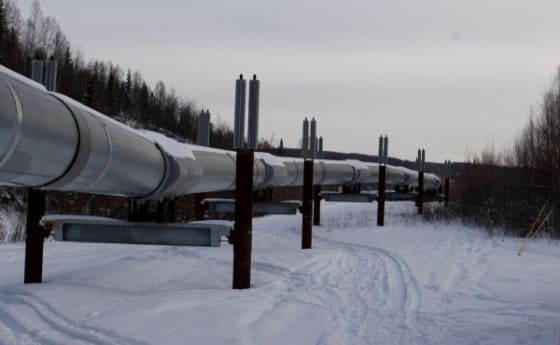 After being forgotten during the election season, the Keystone XL pipeline is making headlines again. Since Obama rejected the original permit application last year, he will have to settle this issue as the State Department releases its new impact review later this spring.
Both proponents and opponents of the project are now moving their Chess pieces to obtain the results they desire.
Proponents argue the project will result in billions of dollars in investments, thousands of new jobs, and an opportunity to diversify the oil supply of American refiners on the Gulf coast. Trans-Canada, the company building the pipeline, has made progress since the original denial that could help move the conversation in its favor. Tweet
During the year 2012, Trans-Canada started to build the southern part of the pipeline; linking Cushing, Oklahoma to the Houston, Texas area. They also changed the route of the pipeline in Nebraska, which received the green light from Nebraska's Governor Dave Heineman.
The Nebraska route was one of the main reasons for the rejection of the pipeline last year as it went through sensitive areas of the state, endangering the aquifer in the Sand Hill region.
With this major obstacle removed, pressure is on the president to satisfy constituents. 53 senators, including nine democrats, sent a letter to President Obama last week urging him to approve the project because it is in the "national interest" of the country. Investors also seem to believe that the project will be approved. Trans-Canada stocks are reaching record high levels.
However, the opposition remains mobilized. Despite the changes on the pipeline route, those who protest Keystone XL draw attention to the fact that oil from the tar sands in Canada emits between 10 to 45 percent more carbon dioxide than conventional oil. Tweet stat: Tweet
For many opponents of the project, Obama's evocation of climate change in his inauguration speech is seen as an indication that he will continue to push the same position he had during his first term in office.
Eighteen prominent scientists have written a letter to the Obama, urging him to refuse the project once more. Environmental activists will use President's Day weekend in February to send a strong message to the president. Even the Sierra club, the oldest environmental organization in the country, broke with its habitual stance and committed itself to acts of civil disobedience. Tweet
By postponing the real decision after the election, President Obama was able to satisfy his environmental base without giving too much material for the Romney campaign to use. However, the president now finds himself between a rock and a hard place on the issue.