Credit: aoccs.org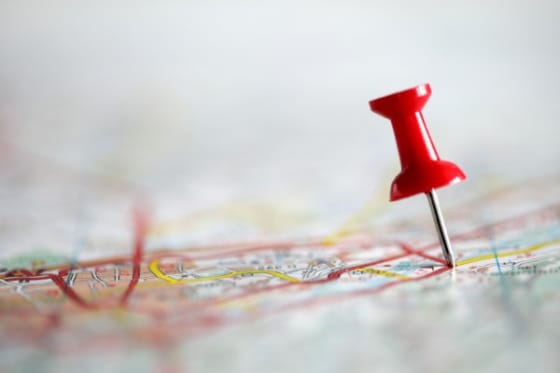 Nearly four million Californians will have no representative in the State Senate for the next two years. Some districts, however, will have two representatives. This is apparently due to an odd off-chance occurrence in the redistricting process. Tweet this stat: Tweet
When California legislative maps were redrawn, some districts overlapped others. According to the LA Times, nearly half of the voters in California's forty districts elected representatives to the senate last year. Those in the remaining older districts will not hold elections until 2014.
How could this happen?
Redistricting in California was headed up by the California Citizens Redistricting Commission (CCRC), which is a nonpartisan commission created by Proposition 11 in 2008. Proposition 11 drew the boundary lines for state legislative districts and Board of Equalization districts after each decennial census.
Authority to re-draw district lines for U.S. congressional seats was designated to the CCRC by the successful passage of Proposition 20, or the Voters First Act for Congress of November 2010.
The CCRC approved the current maps on August 15,2011, which passed 13-1 on the Senate and Assembly maps, and 12-2 on the congressional map. Redistricting currently has not posed a problem for Assembly districts, as the lapses are only seen on Senate districts.
This is because all eighty Assembly districts are voted on every two years. As a temporary solution to this issue, constituent services for the unrepresented Senate districts will be:
Senator Darell Steinberg, of the 6th Senate District will serve 267,000 more residents, including the areas of Elk Grove and West Sacramento.
Senator Alex Padilla (D-Pacoima), of the 20th Senate District, will further serve Studio City and Sherman Oaks.
Senator Bill Emerson (R-Hemet), of the 23rd Senate District, will represent parts of Palm Springs, La Quinta, and Idyllwild.
Senator Ted Lieu (D-Torrance), of the 28th Senate District, will serve parts of Santa Monica, Brentwood, Rancho Palos Verdes, West Hollywood, and Westwood.
Senator Lou Correa (D-Santa Ana), of the 34th Senate District, will represent 300,000 more constituents in parts of Long Beach, Seal Beach, Los Alamitos, and Hunington Beach.
Though this may seem highly unorganized, it will serve as the operational system for these Senate districts. This ensures that constituents living in these districts are represented, and have someone to turn to for the time being.
To simplify this issue, a HealthyCity.org site, ReDrawCA, provides a database for all necessary information regarding one's district, as well as explaining the redistricting process at large.
According to the site, the concept of "communities of interest (COIs)," is a major facet of the redistricting process.
COIs are broadly defined as a group of people in a geographic area who share common interests and priorities. These COIs can apply to any means of social application; from a group of people living in a rural area to people living in similar living conditions or other criteria.
The main goal behind this is to locate voters with similar interests, so that they can hold their representatives accountable to their area-specific needs.
Redistricting, when done properly, helps ensure that every voter is equally represented. Hopefully, this will be the case for those currently represented by California senators they may or may have not voted for. Tweet this quote: Tweet