Known for their comprehensive understanding of the proper use of social media in politics, the White House is hosting a Google+ Hangout today, Thursday January 24, at 1:45pm ET/10:45pm PT with Vice President Joe Biden on reducing gun violence.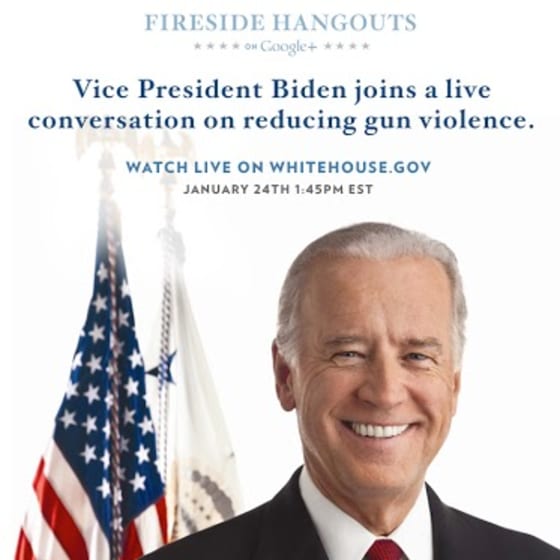 After leading the task-force on gun violence, Joe Biden has become a prominent voice in the gun control debate. He will discuss his proposal to reduce gun violence as outlined earlier this month.
The plan combines executive actions and calls for legislative action that would help keep guns out of the wrong hands, ban assault and high-capacity magazines, make our schools safer, and increase access to mental health services.
You can review the plan here.
Participants will include the socially savvy Guy Kawasaki and Phil DeFranco, but the White House welcomes citizens from across the country to tune in and ask the Vice President their questions about reducing gun violence in America.
The Hangout will be live-streamed on the White House YouTube page, but to get the full "Hangout" experience, watch from the White House Google+ page here.
What issues do you want to see addressed in Biden's "Fireside Hangout" on reducing gun violence?