Credit: wallsdl.com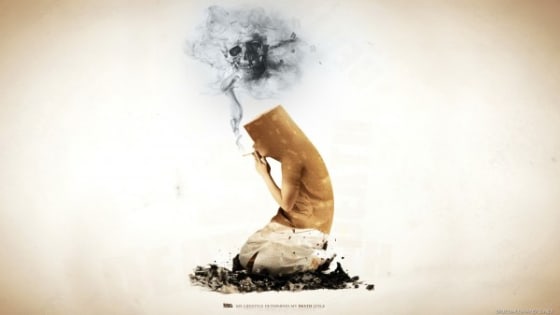 A group of California state officials, which includes Lieutenant Governor Gavin Newsom and Democratic strategist Jason Kinney, are currently backing a $1 per pack increase on tobacco products. The funds driven from this tobacco tax hike will, in turn, be used for college scholarships and financial aid. Tweet
This initiative, according to an article on ABC News could bring in an estimated $750 million within its first year. An early version of this initiative was released last month. The way the initiative is written, tax revenue would fall under the state's general fund. This means that funds will not go to other programs, including all forms of education, which seems a bit contradictory.
Proposition 29, titled the Tobacco Tax for Cancer Research, was one of the most narrowly defeated propositions on the June 2012 ballot. This proposition, had it been approved, would have increased the tax on cigarettes to $1 per pack. Prior to the proposition, the tax was set at 87 cents. So, the new addition to the price of cigarettes under Prop. 29 would equal $1.87 per pack.
A recent piece of legislation, the Family Smoking Prevention and Tobacco Control Act, is a federal law that gives the FDA authority to regulate the manufacture, sale, distribution, labeling, advertising, and promotion of tobacco products.
The act utilizes research that claims a majority of new smokers are under the age of eighteen, obviously under the legal age to use tobacco products. Some key facets of the Tobacco Control Act entail more prominent warning labels, restricting product advertisement and promotion, collecting data on tobacco constituents, and many more attempts to better public health.
According to the Center for Disease Control and Prevention (CDC), nineteen percent of Americans were smokers in 2010. Each day, approximately 3,800 teenagers under the age of eighteen try tobacco products for the first time. Of those 3,800, close to 1,000 take up using tobacco on a daily basis. Tweet this stat: Tweet
The CDC also claims that states have "billions of dollars available to them" from tobacco excise taxes and settlements, of which they use an extremely small percentage. They also found that in 2013, states will collect $25.7 billion from tobacco taxes and legal settlements, but will spend less than 2 percent on tobacco control programs.
Tobacco is regarded as one of those vices that is simply "recession proof." Regardless of how high the tax were to go up, citizens will continue to use tobacco products.
Increasing the tax in California by another dollar could prove beneficial to education funding, which Governor Jerry Brown has set aside $250 million per university system. Though still an initiative, Newsom and Kinney's legislation could be useful to the state, but will be met with high opposition, just like Prop. 29.