Credit: solarfeeds.com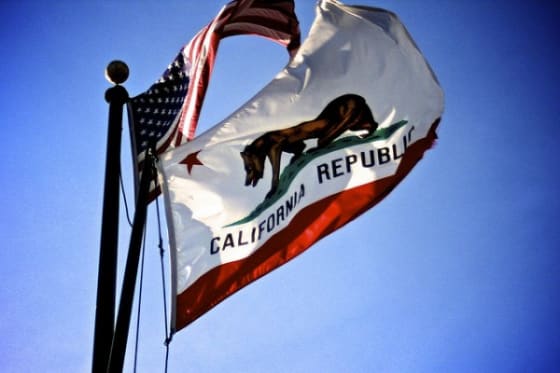 As GOP legislators in California propose a seven year freeze on tuition hikes for Fiscal Year 2013 (FY13), Governor Jerry Brown announced on Thursday that the state will not see a budget deficit for the first time since the economic collapse.
Though the state still faces fiscal issues in regards to the cost of health care reform and, most notably, the federal government's approach to economic issues at large, this is good news for education funding in the state.
According to an article in the Sacramento Bee, Brown's declaration is in stark contrast with the $1.9 billion deficit projection provided by the nonpartisan Legislative Analyst's Office (LAO) in November. This nineteen-month deficit projection paled in comparison to the LAO's original figure of $13 billion in 2011. This was was during a $25 billion budget shortfall.
Despite voters approving new income tax rates on higher earners, and a temporary sales tax hike, the LAO still projected the $1.9 billion shortfall.
Things are looking better for the state, according to Governor Brown. The spending plan he released calls for minimal increases to education funding in the form of a $97.7 billion general fund budget for the next fiscal year, which begins on July 1.
How will this affect the education system?
Brown's proposed budget will allot each state university system an additional $250 million, which is not as much as California State University (CSU) and the University of California (UC) had initially hoped to receive.
Another facet of Brown's budget is that funding for K-12 and community college systems will increase by $2.7 billion, which is up from the initial amount of $53.5 billion to $56.2 billion.
Assemblymember V. Manuel Pérez (D-Coachella) made the following statement in reaction to the governor's budget announcement in a press release on Thursday:
"The governor has put forth a proposal that builds on the fiscal stability we have achieved, and it's a good starting point. I'm glad to see that K-12 and higher education are prioritized.  I look forward to reading through the details of the proposal, looking particularly at impacts for rural communities, local economic development, and struggling families. The budget proposal includes changes to the Enterprise Zone program, to be made through new regulations."
Brown is also calling on lawmakers to overhaul the school funding system with a "Local Control Funding Formula." His hope is to have $1.6 billion go to the formula during its first year.
Since UC and CSU have already agreed to a one year freeze on tuition hikes, both Republicans and Democrats seem to be holding common ground on the issue.
Senator Anthony Cannella, one of the proponents of the seven year tuition freeze, said in a press release:
"The budget Governor Brown presented today provides an appropriate base for this year's budget. I am pleased that the Governor understands the need to continue to rein in spending, especially as revenues climb, in order to finally tackle our 'wall of debt.' I am also in favor of looking at a new approach to school funding and am interested in examining his proposal. I agree that we should place greater emphasis on local control, so each community can best address their needs."
Cannella's Communications Director, Jeff Macedo, said they are satisfied with the governor's foresight on education, but they are more concerned with Prop. 30 funding in the years to come.
Seeing a common goal shared between Republicans and Democrats, especially one as crucial as education, is a rare occurrence. A budget deficit is also a white whale in California and many residents are glad to see a surplus.