Credit: dailycal.org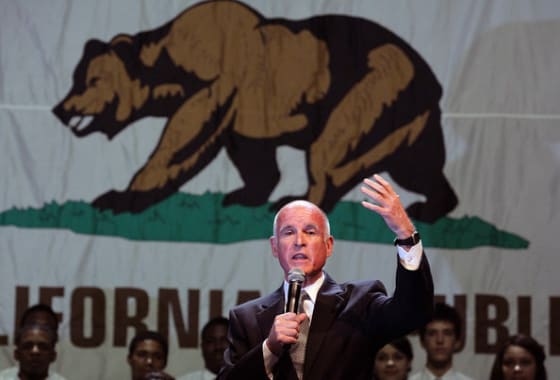 As a result of Proposition 30 passing in November, Republican legislators in California proposed a seven year freeze on tuition and fee increases for public universities on Monday.
The proposed "freeze" would ensure that Proposition 30 funds would be used at the University of California and California State University, making an increase of fees irrelevant. Since Governor Jerry Brown is to release next year's proposed budget on Friday, this Republican measure aims to safeguard fee increases a few days ahead of schedule.
According to an article in the LA Times, the bills were introduced by Assemblyman Jeff Gorell (R-Camarillo) and Senator Anthony Cannella (R-Ceres), but remain highly symbolic. This is because the measure will have difficulty passing in a legislature with a Democratic majority.
Tom Del Beccaro, chairman of the California Republican Party, said:
"It's important to remind voters about Governor Brown's promises that passing Prop. 30 would prevent tuition and fee increases and that Republicans have stepped forward to provide the leadership necessary to guarantee those promises are kept."
The Democratic Party maintains a similar goal of keeping college tuition as low as possible, but party leaders are critical of this symbolic move by the Republicans.
Mark Hedlund, a spokesman for Senate Democratic leader Darrell Steinberg (D-Sacramento), challenged the Republican leadership for "fighting Prop. 30 tooth and nail when it hit the ballot," as they are now quickly finding ways to use Prop. 30 revenue.
Senator Cannella, who introduced the bill, shared this sentiment with the Times:
"The proponents of Proposition 30 traveled to many college campuses telling students there would be no new fee increases if it passed. As we have seen so many times before, money that should go to our public colleges and universities could easily be transferred to fund other programs. This bill makes that promise a guarantee."
This is one of several ways state officials aim to use Prop. 30 funds to keep tuition as low as possible.
According to The Chronicle for Higher Education, California Assemblyman Dan Logue recently introduced a bill calling for bachelor's degree programs totaling less than $10,000, including textbooks. This pilot program would be made available to students majoring in science, technology, engineering, or mathematics (STEM) subjects. It would also target students in Chico, Long Beach, and Turlock.
With the election season a distant memory, it is beneficial to see state officials utilizing Prop. 30 funds to make tuition more affordable for California students. Hopefully, the money will be used wisely; not financially disabling potential students in the long run.