Credit: sfgate.com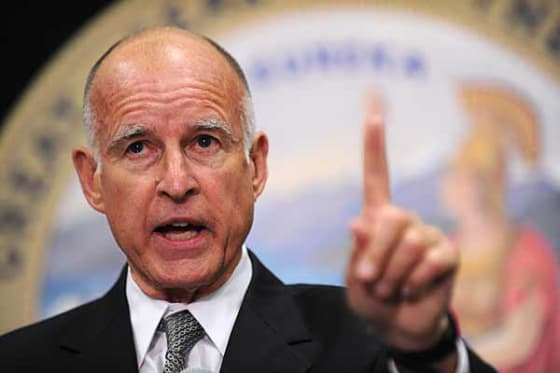 California Governor Jerry Brown is proposing a shift in how the state funds K-12 education. In hopes of closing the achievement gap, a larger portion of California education funding would be allocated to schools with low-income and English learning students. The plan also includes increased autonomy for local school districts to decide how their state funding is spent. These changes are expected to appear in Governor Brown's budget that is to be released on Jan. 10 and take effect on Jul. 1.
The achievement gap is the disparity in student performance among different demographics. Governor Brown intends to focus the budget reallocation on low-income school districts, which may positively affect their performance. Education Week describes the achievement gap regarding low-income students as follows:
Often means having fewer educational resources at home, in addition to poor health care and nutrition. At the same time, studies have also found that children in poverty whose parents provide engaging learning environments at home do not start school with the same academic readiness gaps seen among poor children generally.
Credit: lao.ca.gov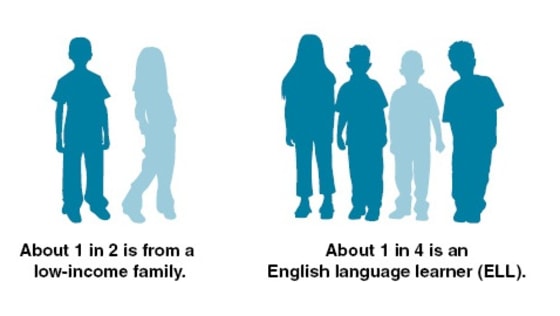 There is a stark contrast between support and skepticism for the budget change. Assemblywoman Norma Torres (D-Chino) says, "More money for those districts is a good option to look at." Yet, some are weary of the idea that the state can differentiate funds from well-off communities and allocate them to fund disadvantaged communities. This is an issue of equity, impartiality or fairness of California education funding.
Local school board member Steve Garcia from the Ontario-Montclair School District stated:
"There's a two-edged sword, because if you do well, and work with your staff, and place close monitoring on benchmarks and student achievement, you are essentially penalized for doing better."
Michael Kirst, president of the State Education Board, points out that the state will not be extracting funds from wealthy communities. He says, "All schools are to increase in their amounts. They'll just increase differentially."
Assemblyman Curt Hagman (R-Chino Hills) opposes the idea of essentially providing more funding to schools that under-perform. However, Hagman favors the plan to provide local schools with more autonomy over how their state money is spent.
Given less mandates from the state, school districts will be able to decide how much it will allocate to adult education and  class sizes, for example. Education finance advisor for California, Kevin Gordon, told a Northern California ABC news channel the plan is built on trusting local school boards to spend money according to their needs, without negatively affecting students. California Federation of Teachers secretary-treasurer Jeff Freitas opposes the idea. Without state requirements with funds, inequitable funding within local school districts can leave certain programs under-funded.
Credit: lao.ca.gov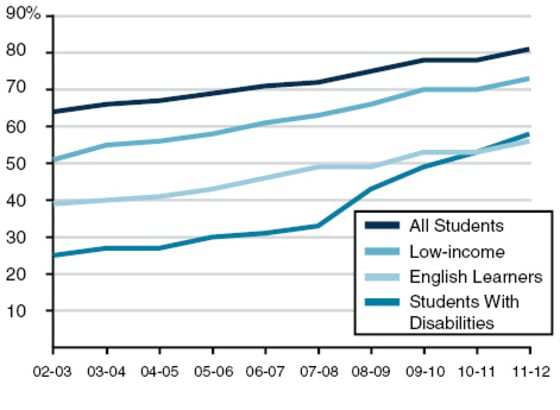 The Legislative Analyst's Office shows that student achievement for the disadvantaged has been on the rise since the 2002-2003 school year. The percentages are based on students that score at or above basic proficiency on the California Standardized Test (CST). However, low-income and English learning students are still below benchmark standards for state and federal measurements.
In the 2011-2012 school year, low-income students scored 737 in the Academic Performance Index (API), the California measurement. English learning students were at 716 API. The benchmark score is 800 API. The Adequate Yearly Performance (AYP) federal measurement shows both demographics are below 50 percent proficiency in Mathematics and English Arts.
Governor Brown attempted to change California education funding with the 2011-2012 budget, but economic uncertainty at the time led the plan to be scrapped. The Los Angeles Times noted the effect the previous budget would have had on local school districts had the plan proceeded: increased funds for Compton Unified by $4,700 per pupil while only increasing funds for Manhattan Beach Unified by $681 per pupil.
Proposition 30 passed during the 2012 election cycle and will be providing the much needed budget predictability this time around. Prop 30 tax increases for education funding took effect on the first of January.
Providing an equal education to the socio-economically disadvantaged may require more funds. Proponents of equal funding across the board may not agree with Governor Brown's proposal but if the focus of the state is to close the achievement gap, providing the tools for a better education for under-performing schools may help push positive results.