Credit: www.travis.af.mil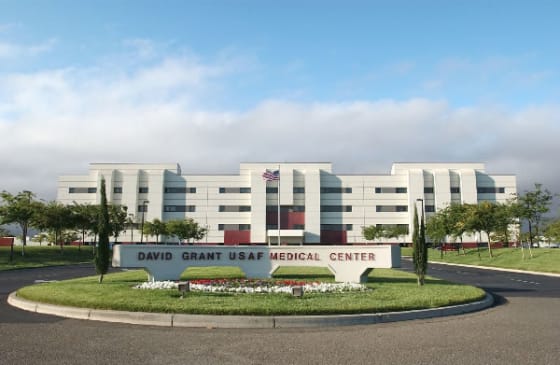 Just over five years have passed since 29-year-old Marine Corps Sgt. Carmelo Rodriguez passed away from cancer in his upstate New York home as a CBS news crew was preparing to interview him. Rodriguez died due to grievous medical errors at the hands of military doctors, and sadly little has changed since.
When Sgt. Rodriguez joined the Marine Corps in 1997, a physical exam noted the melanoma on his right buttocks, but he was not informed about the cancer. Fast forward eight years. Sgt. Rodriquez is in Iraq and again reports the skin abnormality to medical personnel but is not treated. By the time Rodriguez was told of the diagnosis, it was too late.
The cancer had become terminal. He died in December of 2008. The young Marine was medically retired due to his terminal condition, which prevented his family from getting funeral benefits. He was granted military honors for his funeral, but his family had to pay for it.
There are many cases of medical malpractice in the U.S. military. Some are near misses, in which mistakes are caught and fixed before serious harm results, but others are more tragic.
Take, for example, the case of TSgt. Cindy Wilson. Wilson went into labor with her first child in February 2007 and gave birth to a healthy baby boy by cesarean section at the hospital on Langley Air Force Base in Hampton, VA.
However, her C-section was botched, with the uterine artery being cut during the procedure, causing her to lose an extraordinary amount of blood. During the frantic attempts to stop the bleeding and repair the damage two surgical sponges were left inside her. She would die 12 hours later, never getting to hold her baby.
There are multiple cases out of David Grant Medical Center, located at Travis Air Force Base as well. Several military members have died as the result of "avoidable errors," according to military investigators.
One of the practitioners responsible for these errors was accused of "gross negligence" by the California Nursing Board. She surrendered her license to the board, but was allowed to keep her supervisory position in the pediatrics department on another California Air Force base.
Perhaps one of the most highly publicized cases of medical maltreatment of military members was at Walter Reed Army Medical Center. The stories of deplorable living conditions were stunning and likely contributed to infections, but what was less publicized was the lack of care.
Patients with traumatic brain injuries were denied treatment, or were handed a map and left to wander the grounds of the facility attempting to find their way to offices or appointments, when their injuries prevented them being able to understand where north on a map was. Suicide was another problem when mental health care was slow or denied altogether.
The stories of neglect and unsanitary conditions from Walter Reed led to its closing in 2011 with its services moved to the former Naval Hospital in Bethesda, MD.
Most military doctors and civilians working in military facilities are well aware that they are protected from being sued for substandard care. In some cases, this is what drew practitioners to employment within the military system to begin with.
To add insult to injury, Sgt. Rodriguez's family and many others have no recourse for the serious medical mistakes that resulted in serious disabilities, or death. The reason is that military members, or their families in the event of the member's death, are not able to sue the government for medical mistakes committed by military doctors thanks to a 1950 Supreme Court ruling called the Feres Doctrine.
According to the ruling, members of the military can't sue military doctors, or civilians working in military facilities, for monetary recompense.
One reason is that if military members were permitted to sue, some in power believe that the system would be overrun with lawsuits. Another is that Veteran's Administration benefits provide lifelong care for those injured while on active duty. Yet, this is little consolation when often it's the same facilities and practitioners responsible for administering that care who caused the problem in the first place.
Currently, military dependants who are treated at military facilities can sue for damages under the Federal Tort Claims Act if they are the victim of malpractice.
Multiple bills have been introduced to Congress to overturn Feres, including one in 2009 named after Sgt. Rodriguez, but all have been shot down.
Even Justice Antonin Scalia believes that Feres was interpreted incorrectly and that it should be overturned, but to date, nothing has been done. Some law scholars say that Feres serves a financial purpose, rather than the often cited purpose of military discipline, but it is difficult to put a price on a person's life.
The problem of medical mistakes in the military is complicated by the military's rank system. Often enlisted personnel are afraid to speak up if they see something amiss out of fear of retribution, especially if the mistake is committed by an officer.
This prompted the military to implement a system that allowed reports of mistakes to be made anonymously by any member with a Common Access Card. The hope is that the military can reduce some of the errors, the most common of which include infections and bed sores.
When it comes to caring for America's men and women in uniform, they deserve so much more than the substandard medical care they often get. They protect the nation's freedom. It's time America protected them.