Credit: AP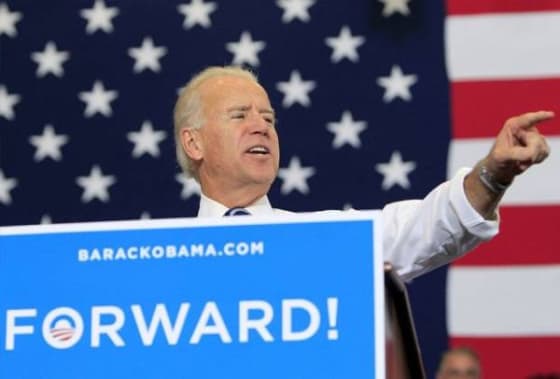 Vice President Joe Biden called the United States a "purple nation" during his campaign stops in Iowa last week. While speaking to crowds in both Muscotine and Fort Dodge, he highlighted bipartisan efforts in the aftermath of Superstorm Sandy.
He said, "What came out of this, this godawful storm in the East, was cooperation like it used to exist when I first got into office."
The Vice President also mentioned the Republicans he worked with while serving in the Senate. Yet, Biden says while he knows and likes many Republicans, he doesn't recognize the GOP these days. At one point, he told the crowd not to boo when he called both Republican presidential nominee Mitt Romney and vice presidential nominee Paul Ryan "good, decent men."
Undecided voter and Iowa resident, Amy Vonbank, told The Des Moines Register that Biden's message of bipartisanship was appealing.  She said, "I'm all for people working together, parties working together. I think we all have different things we can bring to the table, but I think we have got to start working together or we're going to continue to get bypassed in the global community."
However, by the end of both appearances, the vice president returned to partisan attacks against the Republican ticket. He went after them for favoring tax cuts for the rich while eliminating spending programs. He also criticized their views on women's issues, including abortion and equal pay. The vice president began questioning the character of both men.
The Romney campaign released a statement responding to Vice President Biden's attacks in Iowa calling them desperate.  Ryan Williams, a Romney campaign spokesman said, "…the Obama campaign has resorted to distortions and personal character attacks to distract from a record they cannot defend."