From facebookcraze.com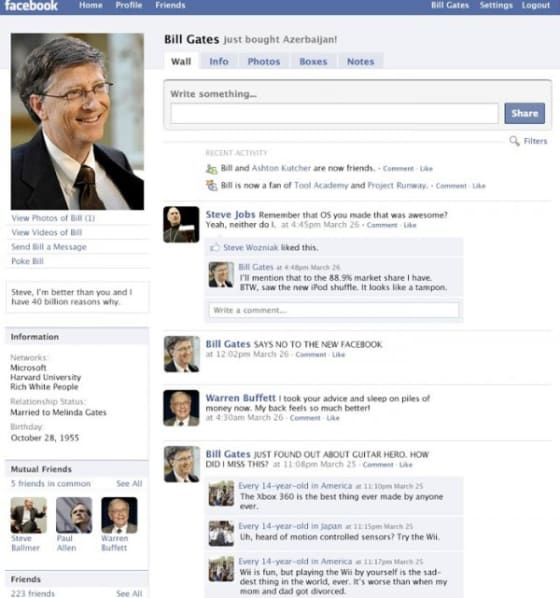 With a focus on social media blunders, Twitter gaffes, and Facebook faux pas, we'll be profiling one politician, political figure, organization, or candidate who has committed one of the social media sins in our weekly series Social Slipups. 
There is no question of the importance and growing impact social media has had, especially considering the huge role social networking has taken within people's everyday life. Nowadays you'll be hard pressed to find someone who doesn't have a Facebook. One out of eight people on Earth are on Facebook according to research presented by brandignity.com and the company has gained almost a billion users on the social network site. But with great power comes great responsibility, which is exemplified in the company's recent attempt to crack down on fake Facebook accounts.
The sin:
Facebook recently filed with the U.S. Securities and Exchange Commission in April that approximately 8.7 percent of their accounts are "fake", adding up to a huge number of 83 million fraudulent users. According to the released data on fake accounts on Facebook, here are some stats. And just in case you were at the edge of your seat wondering exactly what kind of fake accounts are out there, there are three:
"Duplicates": Accounting for the majority of fake accounts, users who have more than one account under the same name are about 4.8 percent (45.8 million) of all Facebook accounts.
"User-misclassified": Are you a user managing your favorite cat or toaster's Facebook account? Well then you are part of the 2.4 percent (22.9 million) of users on the site. But not all Facebook accounts under this category are purely for amusement. There is the argument that the only way users faced with endangerment through oppressive governments can feel safe is through creating an account through a psuedonym.
And last but not least, we have the "Undesirable": 1.5 percent (14.3 million) of Facebook's active accounts were made with malicious intent of "trolling", spamming, or spreading malware. Undoubtedly the group that should be concentrated on for its effect it can have on Facebook's ad sector.
Although yes, social media and networking has transformed the world of technology with new ways of accessibility and communication there are also pitfalls associated with the very "open-ness" it prides itself on. The presence of fake accounts on Facebook is just an example of this and therefore this week's "Social Slipup".