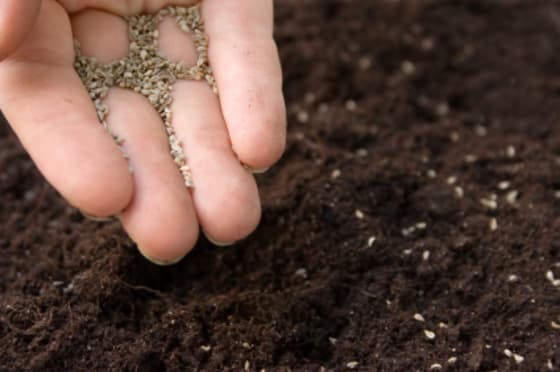 Mother Earth News is reporting that more farmers are turning to locally grown organic seeds. This according to a survey provided to over 200 U.S. and Canadian seed companies.
There are only a dozen seed companies offering organic seeds exclusively, while a dozen other companies claim that more than 75 percent of their listings are organic. However, 75 percent of the companies surveyed say they plan to expand their selection of organic varieties, perhaps because about half of the seed suppliers questioned reported that their customers prefer certified organic or biodynamic seed. To meet increasing demand for regionally adapted organic seeds, some of these companies are working with more local growers and seed cooperatives.
Consolidation in the seed market has been a real bane for organic farmers. Lax antitrust law enforcement coupled with overly-liberal utility patent protections on (of all things) sexually reproducing plants have reduced not only the number of organic seed producers but the varietal diversity of their seeds as well.  The Organic Farming Research Foundation's Winter 2011 Issue Bulletin features an excellent article by Kristina Hubbard that summarizes the causes of the shrinking gene pool within the traditional seed industry and the coinciding lack of organic seed merchants, offering solutions based on regional cooperation amongst farmers and seed growers.  Hubbard enlightens her readers on the problems facing organic seed security in the wake of corporate consolidation of the seed industry:
     "...Responses to a nationwide survey conducted by Organic Seed Alliance in 2010 indicate the organic sector is under-served in genetics specifically adapted to organic cropping systems, regions, and market niches. For varieties of organic seed that are available, many farmers are challenged by a lack of sufficient quantity."
     "While problems surrounding organic seed are complex, consolidation in the seed industry stands out as a major contributor to the basic lack of availability of organic seed. Companies have rapidly consolidated in the last 40 years, absorbed by transnational firms with chemical and biotechnology interests. The result has been less competition and choice in the marketplace and a lack of infrastructure to provide for the diverse needs of organic farmers."
She goes on state, "at least 200 independent seed companies have been acquired or gone out of business in the last thirteen years, including companies interested in providing for the organic and conventional seed market."
The results of this latest survey give organic farmers a reason to breathe a sigh of relief.