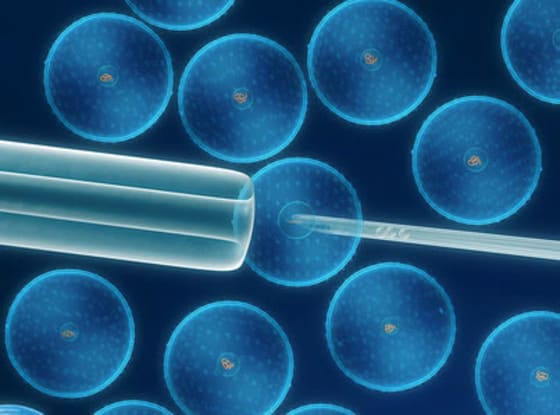 The leadership of California's biotech industry was on display a few days ago when the U.S. Food and Drug Administration (FDA) announced that it will allow Menlo Park's own Geron Corp. to undertake the world's first human treatment of spinal cord injuries using embryonic stem cells. 
Officially known as GRNOPC1 therapy, Geron hopes that the embryonic stem cells (derived from 3-to-5-day –old embryos) will replace the cells that help nerve fibers replace myelin, the substance needed to transmit signals in the spine. The treatment is said to have helped paralyzed rats walk. The company now is looking to begin clinical trials with humans by the end of 2010. 
Geron has invested more than $150 million over the past 15 years developing this treatment. Earlier this year, Geron's study was put on hold by the FDA because some animals treated using the therapy had developed small cysts. However, according to the FDA, the therapy no longer showed adverse consequences to the animals and the hold was lifted.
Dr. Richard Fesslera, neurological surgeon at Northwestern University who will lead the embryonic stem cell study stated in the San Jose Mercury News that "The therapy would provide a viable treatment option for thousands of patients who suffer severe spinal cord injuries each year." In that same article, he said the treatment "would be revolutionary," if it was successful. 
Because embryonic stem cells have the capability to develop into any type of cell or tissue in the body, scientists believe that they will also be able to treat and/or cure many debilitation diseases such as Parkinson's, Alzheimer's, diabetes and heart disease. 
In 2001, President Bush severely restricted embryonic stem cell research under his Administration, allowing for federal funding to conduct research only on embryonic stem cell lines that had already been created. Federal dollars could no long be invested in researching any new embryonic stem cell lines.
Prominent California Republicans including former First Lady Nancy Reagan and Governor Schwarzenegger strongly objected to President Bush's move. Demonstrating why who is president really matters, President Obama quickly reversed President Bush and lifted the ban by executive order in March of 2009, stating that decisions would be based on on facts and not ideology. 
Geron has identified seven medical centers in the U.S. to potentially participate in the study. Patients must have mid-back spinal cord injuries that have left them paralyzed in order to be selected. The trials will test both safety and success. 
Yet, Geron is not the only California biotech firm leading major stem cell research efforts.  Advanced Cell Technology based in Santa Monica is seeking approval to study a treatment it has developed for patients suffering from an eye disease called Stargardt's macular dystrophy that leads to blindness.
The firm expects approval in the near future.
* Editor's note:  For an alternative perspective, read Assessing the scientific results of California's 2004 stem cell research initiative.